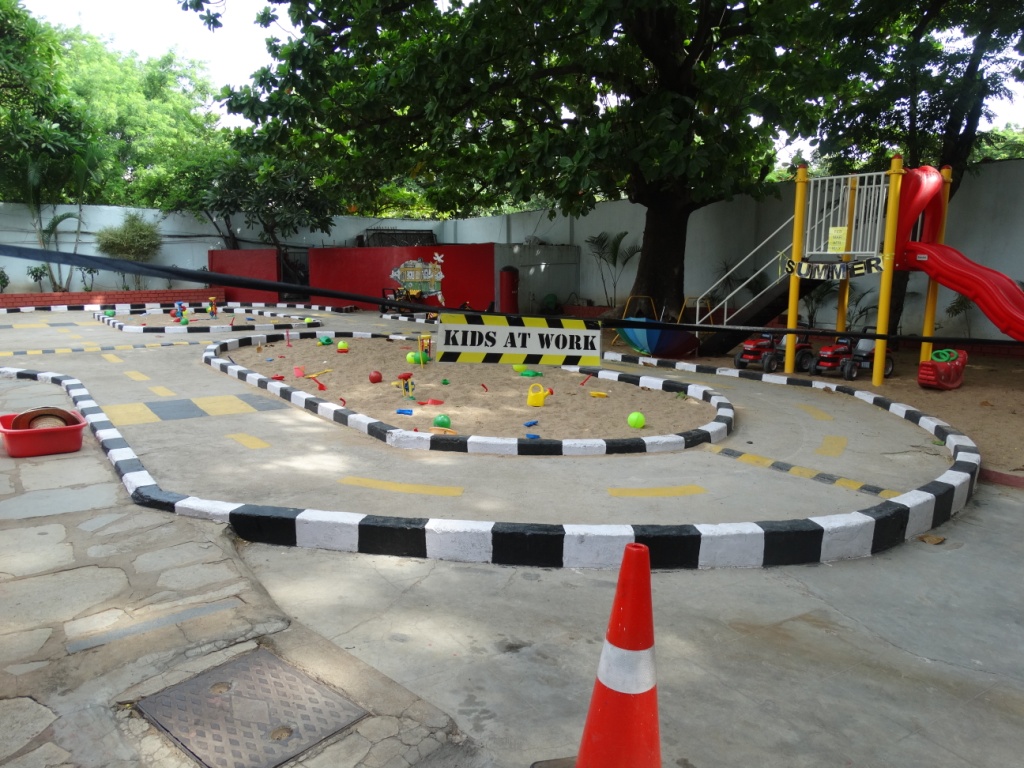 Kangaroo Kids
Our Campus & Facilities
At Kangaroo Kids Preschool, Banjara Hills the children choose from a variety of different activities available in the classroom: block building, puzzles, kitchen play, transport toys, sorting objects. They initiate their own play, either alone or with other children. They learn how to work independently, take turns, share, and play cooperatively with others.
On special days there are variations in the daily routine for class field trips related to special interests, such as a visit to a local restaurant to see how food is prepared, to a bank to learn about money, to the park to look at leaves or to discover what lives under that rock. Special visitors like police officers, fire-fighters, or doctors are invited to speak to the children.
Kangaroo Kids Preschool, Banjara Hills helps children to develop skills, expand their skill sets, experience for themselves the various aspects of life and learn in the process. All facilities and activities in the school are designed to develop important skills that become the building blocks for their future learning and life.
Every year, an annual concert is organized around a unique theme. Every child participates in this concert. The concert is the highlight of the academic year and offers a platform for children to become comfortable with performing on stage.
An annual sports day is held for all the children to participate in a variety of fun and interesting races that help them develop team spirit.
Kangaroo Kids Preschool, Banjara Hills has excellent facilities to enable learning process:
Library
Playground
Audio visual room
Gym and Music room
Air-conditioned classrooms
Child friendly washrooms